Membership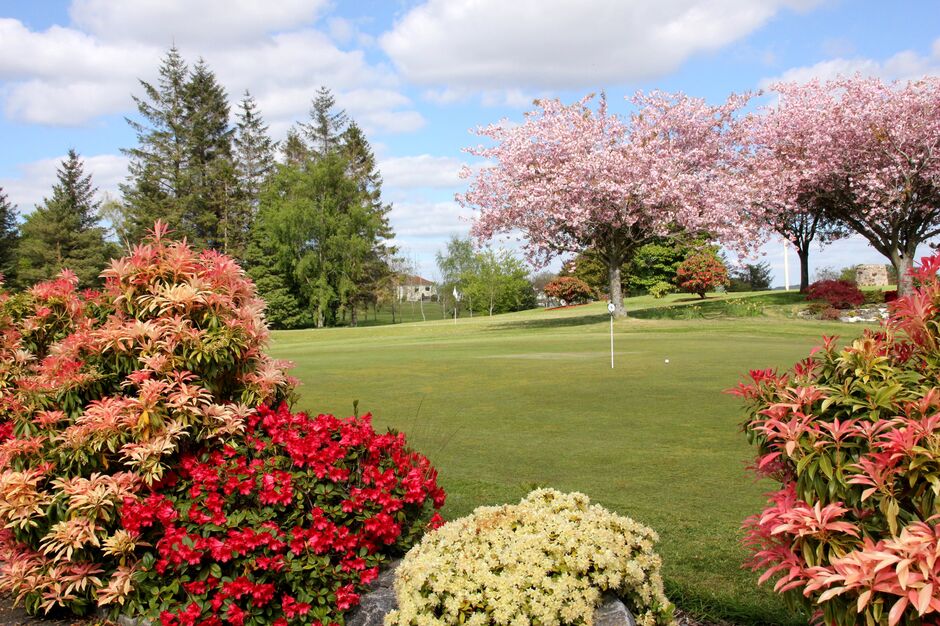 ​
18 months for the price of 12
Join now and receive 18 months for the price of 12 on Full Introductory and Introductory Memberships. No entry fee payable within first 18 months. Introductory memberships from only £785 for 18 months.
This membership offer is only available to first time applicants and is not open to current or former members of the Club.
Office 0141 638 9449 or secretary@cathcartcastle.com
Pro Shop 0141 638 3436 or stephenduncangolf@hotmail.co.uk
Mearns Road, Clarkston, G76 7YL
See us on google maps https://www.google.com/maps/@55.7869379,-4.2989018,403m/data=!3m1!1e3
Play when you choose and play as many holes as you want
One of the benefits of being a member of a golf club is that you don't have to play 18 holes every time you go out if you dont want to and you get great value for your membership.
If you don't always have the time to play 18 holes of golf, you can go out late afternoon on a weekend or weekday, or on a weekday evening and play as few or as many holes as you want to. Our course lends itself to playing shortened rounds, if you just want to blow away the cobwebs or get a bit of extra practice.
The first 10 holes bring you back to the clubhouse or you can play the back 8 holes, provided the way is clear. There are various alternative permutations, involving 5 or 6 holes from the first 10 holes or just play from the 11th to the 16th. You can really get full value out of a club membership as you don't have to pay or play 18 holes, every time you play. Make the most of your valuable time and get out in the fresh air, whenever it suits you.
John Aitken - Club Captain
John was elected Club Captain at the AGM on Friday 1st December 2017.
​​
A message from the Captain:
Cathcart Castle is a golf club steeped in history and offers a mature, challenging parkland course. The club is owned by and run for members, visitors and guest's enjoyment. I do hope that all golfers experience the friendly, welcoming atmosphere and excellent facilities that Cathcart Castle Golf Club has to offer.
Cathcart Castle has a full calendar of competitions and social events. There are open competitions during the year in addition to the regular member's events and various interclub team matches covering all capabilities, including juniors, ladies, and low handicap players.
Our clubhouse offers a varied menu and is able to provide golf meals, snacks, beverages and drinks. The clubhouse can accommodate visiting parties as well as private functions. Members enjoy social events including Band Nights, Burns Supper and Dinner Functions.
Bookings for the Clubhouse and any queries regarding golf membership offers can be made through the office manned throughout the week by David and Alan. You can phone our PGA Professional Stephen Duncan who can also answer any queries on open days competitions and the ever - popular visiting parties.
The members here are very proud of our club but don't take our word for it. Come and pay a visit to Cathcart Castle Golf Club and see for yourself.
John Aitken
Club Captain


Membership Categories & Costs 2017-18
All of the membership categories noted below are currently available.
These offer immediate entry to the club upon full payment of the amounts noted, flexible finance options are available upon request.
For further information on any of the memberships please email the Managing Secretary or contact us directly on 0141 638 9449.
| | | | | |
| --- | --- | --- | --- | --- |
| Category | Subscription | Entry Fee* | Bar Card | Information |
| | | | | |
| Full Member | £935 | £900 | £40 | |
| | | | | |
| Age specific adult Member | £332 | see # below | £40 | 18-21yrs old |
| | | | | |
| Age specific adult Member | £433 | see # below | £40 | 22-25yrs old |
| | | | | |
| Age specific adult Member | £618 | see # below | £40 | 26-29yrs old |
| | | | | |
| Introductory Membership | £785 | see note* | £40 | see offer below |
| | | | | |
| Introductory Full Membership | £935 | see note* | £40 | see offer below |
| | | | | |
| Junior age 15-17 | £200 | NIL | N/A | |
| Junior age 11-14 | £100 | NIL | N/A | |
| | | | | |
| Social Membership | £50 | NIL | N/A | |
All playing membership prices include Golf Union fees. Admission to membership is conditional upon receipt of a completed membership application being communicated on our notice board for 2 weeks and receipt of the full subscription payment. We offer payment by instalments via our recommended finance provider, Zebra Golf Finance, who will charge you a fee for this service.
# Entry fee is currently not applicable to new age specific adult members or new Lady Members.
Introductory offer
Adult males aged 30+ can benefit from our "18 for 12" offer on Introductory and Full Introductory Membership, when taking a new membership between 1st September & 31 March 2018. Pay the normal annual subscription as noted above but play for 18 months from start date, without having to commit to an entry fee.
Full - this category offers unrestricted golf throughout the year, including competition play and full use of the clubhouse facilities. Full members are also entitled to vote on club matters.


Age specific adult Member - Open to age ranges between 18 to 21, 22 to 25 & 26 to 29 years old.​ See note #below .
Introductory - The use of all clubhouse facilities are available. No entry fee is payable in the first year, but on the 1st anniversary of your joining, you must apply for full membership or leave. The entry fee #* is payable at that point subject to agreed payment terms.
Rights & Limitations: No voting rights until a Full member. No knockout competition or Saturday medal play. However, can play in Tuesday, Thursday and Sunday medals. Offer only available to new members.


Introductory Full – same playing rights as a Full Member but no equity or voting rights. On the 1st Anniversary of your joining, you must apply for Full membership and start paying your entry fee #*. Offer only available to new members.
*£900 Entry fee payable £15 per month over 5 years or £25 over 3 years. Entry fee can also be paid in full at the time of joining at a cost of £750 - a saving of £150.
Junior - We encourage juniors to apply to join the club. Juniors have full access to the course on Monday, Wednesday, Friday and Sunday with restricted availability on other days. They have access to clubhouse facilities.


Family - there are three options available for family memberships:
1 . If there are 2 juniors or more, who are from the same family and neither parent is a member the 2nd child pays half the annual subscription (£100) and the 3rd child and any subsequent child pays 1/3rd (£66.67).
2 . If there are 2 adults with one child or more (eligible as juniors), each child pays half price (£100)
3 . If there is one adult and 2 children, who are either juniors or youths, the 2nd child and each child thereafter pays half if a junior or 2/3rds if a youth, (either £261.33 or £371.33)


Social - Social members have full use of all the clubhouse facilities.


Rates - For hire rates and member's guest green fees click here
Reciprocal Golf available to members: .
Cathcart Castle has reciprocal arrangements available with the following:

Milngavie Golf Club and Bonnyton Golf Club -members may play at these courses by arrangement. Playing times may be booked by contacting the Managing Secretary .

​James Braid courses - We are members of the Association of James Braid Courses. Members have access to play at over 200 member clubs in the UK and Ireland with reduced green fees..... more
The 1895 Club of which Cathcart Castle is a member was formed by a number of clubs, all celebrating their Centenary in 1995. All members of the 1895 club ​offer reciprocal courtesy of the course to visiting members from other 1895 clubs.
Mearns Castle Golf Academy and Playsport (East Kilbride) - members are entitled to discount on range balls during certain weekday evenings.
Member Incentives for existing Members:
£100 bar card credit if you introduce a new golfer to the Club
If you introduce a new golfing member aged 18 or over and they renew their membership after their initial introductory membership period, and they commence the payment of a joining fee, if applicable, you will get £100 bar card credit added to your clubhouse account, once they have made payment of their renewal subscription.
Your name needs to be on their application form as the proposer for you to be the recipient of this £100. If you have been a member less than 3 years and are not permitted to propose them on the application form, insert your name against the space on the form for the "Introducer".