The club was established in 1895 and is one of the oldest in the area. We are a friendly club located conveniently on the south side of the City of Glasgow on the Mearns Road, approx 1 mile from Clarkston Toll on the A727. Get directions to the club and an interactive map. The James Braid designed golf course is played over undulating parkland and offers a challenge to all levels of golfers. The course is surrounded by picturesque and panoramic views of the City of Glasgow, and you can also enjoy the fine views towards the North West and Loch Lomond. The view can be stunning - click here to see 2nd hole
Visitors are welcome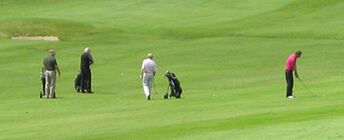 Cathcart Castle is a popular choice for your golf society annual outing or corporate event. You will be made most welcome all year round. We can offer visiting parties tee time availability during weekdays. Clubhouse facilities include a private dining room and spacious lounge. Special offers are available for large parties.
Book now for 2019 on our contact form or by email . You can also phone us directly on 0141 638 9449.
View our course video and gallery here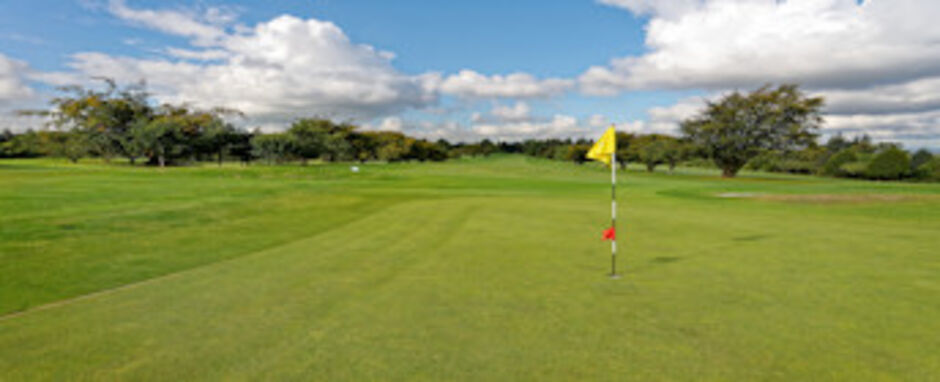 Current Membership Offers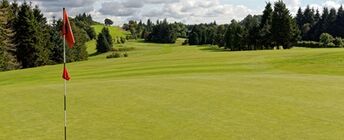 ​ ​
INTRODUCTORY MEMBERSHIP
NEW MEMBERS OPEN DAY - SUNDAY 5TH MAY 2019
Click the link for further info, or check out our facebook event HERE
LADIES & GENTS AGED 30 AND OVER - "2 Summers" OFFER
Golfers aged 30+ can benefit from our "2 summers" offer on Introductory and Full Introductory Membership, when taking a new membership between 1st April 2019 & 30 September 2019. Pay the normal annual subscription but play UNTIL 30 SEPTEMBER 2019 without having to commit to an entry fee. See our Membership page for costs & terms. ( Under 30's see below) .
AGE SPECIFIC ADULTS - NO JOINING FEE
Age Specific Adult Membership (Adults aged 18-29) no joining fee payable. Age specific memberships from £344*
New Junior & Social memberships also available. Junior members from £100* for 12 months. 12 months Social only £50.
Contact Alan or Lesley in the office on 0141 638 9449 for further details.
*Rates include Golf Union Membership fees.
Dining at the club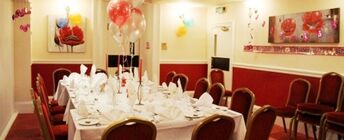 Excellent catering facilities are available throughout the day with a wide range of bar snacks and an A la carte menu for evening meals. Our private dining room can accomodate up to twenty eight guests. Members can also hire the clubhouse for functions such as anniversaries, birthdays, graduations etc. For further information contact Liz at the club on 0141 638 0082.
Take a tour of the course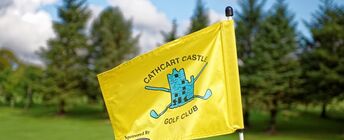 The course at Cathcart Castle is a traditional parkland course measuring a total distance of 5902 yds. It plays as a par 69 off the Gents tees. Due to the extensive drainage and well presented greens, it is playable all year round. To discover more about the course, view our photo gallery and welcome video here
​ Read our latest testimonials
Can you pass on our thanks to Liz, Hazel, Flora and Greg who served us so well on Saturday evening. We had a great wee night - John loved it, food was great, family had a ball and no clearing up at our house afterwards! Thanks soooo much - Carole Lyons
I would like to say we had a great night on Saturday ,for my son Alastair's 30th Birthday Party. Liz ,Rachael and their team were superb in looking after us, nothing was any bother to them . All our guests at the meal part of the evening ,were very impressed with the professionalism and quality of the food, it was an excellent meal with a great choice of dishes to choose from. The buffet later on, was again of a very high standard and very much enjoyed by our guests. Bar staff did a great job in looking after everyone, as the bar always seemed to be busy. Excellent venue, food and drink ,which I would highly recommend to members for their own functions. Thanks again to the staff of Cathcart Castle Golf Club in helping to make it a great night - Susan Roberts
The quiz night on Friday was excellent. We raised £245 for charity (Alzheimer's Scotland) which makes it all worth while. The staff were excellent to deal with as always and are a credit to the golf club. Food and drink once again 'top notch'. We will certainly be repeating the exercise next year.
​ Joe Wilson - President, Crossmyloof Curling Club
Just want to pass on my thanks to Lesley and rest of the catering and bar staff. We celebrated Christine's and Derek's silver wedding anniversary on Sunday night and once again the food was excellent and so was the service. They all did the club proud. Thanks again - Allan Johnston
Thanks for hosting our annual event and the lads all had a fantastic day and I have to admit it was one of our most popular courses to date, the day was a success all round and on behalf of Mackenzie Construction, thanks again
As well as being a member of Cathcart Castle, I am fortunate enough to have had the opportunity of playing many courses across Scotland during the course of this year. Naturally you find yourself drawing comparisons between those courses and Cathcart Castle. In that comparison, I can say without doubt that the current condition of the Cathcart Castle course is right up there. This result does not come about without hard work and commitment. I therefore commend you and the rest of your team for achieving such a fine result with the greens in particular being of the highest standard - Martin Cullen
Just a wee note to say I thought the Parlane McFarlane was a huge success on Saturday. The course was terrific which was even more remarkable given the volume of rain in the 24 hours prior. Moreover, the tournament itself was extremely well organised, probably the best run event I've played in this season (and I've played a few). Wee touches like having pin sheets, complimentary tees, and a proper starter not just one but two rounds. These are things that the guys were all talking about and I'm sure you will get an even stronger field next year as a result. Very well done guys, really looking forward to next year.
Brendan McKenna. Read more feedback from this year's PMF.


Read more of our testimonials here